UAlbany philosophy, still changing
My colleague Bonnie Steinbock has retired after long and distinguished service to the department. There was a retirement party for her earlier this week. This time, we thought to take a group photo before anyone had left.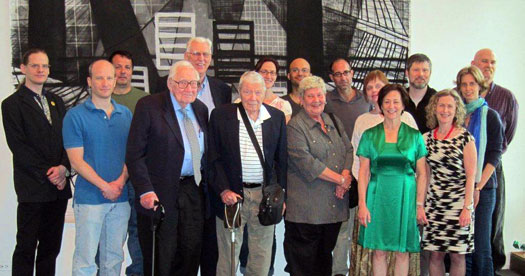 From left to right: Me, Jon Mandle, Greg Roberts (department secretary), Joe Gould (who retired in 2000), Robert Meyers (who retired last year), Bill Reese (long retired), Kristen Hessler, Jason D'Cruz, Helen Somich (long-time department secretary who retired in 2005), Brad Armour-Garb, Lisa Fuller, Bonnie Steinbock, Nate Powers, Rachel Cohon, Ruth Boeker (who has been a visiting assistant professor this year), and Ron McClamrock.
Sat 17 May 2014 06:34 PM