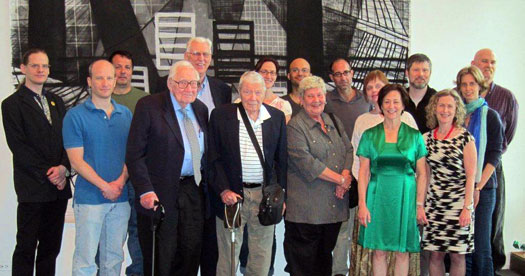 Read More...
[ add comment ]
( 2004 views ) |
[ 0 trackbacks ]
|
permalink
---
covers
today in my philosophy of art class.
To my surprise, a few students preferred the Otis Redding version of "Respect" to Aretha Franklin's. The students self-identified as fans of Otis Redding and were already familiar with the track.
I ran out of class time, so we didn't get to listen to the Cardigan's cover of "Iron Man". We did have time for Tiny Tim and the Brave Combo's cover of "Stairway to Heaven" and Dokaka's multi-track a capella version of "Smells Like Teen Spirit", though. Both were polarizing. Some people liked them, others were horrified. Responses included: "This is soo cool", "Creative! But it was horrible", and "Tiny Tim scares me".
[ 2 comments ]
( 9993 views ) |
[ 0 trackbacks ]
|
permalink
---
how such a system might turn out
for 2500 colleges and universities in the US.
The ranking is generated from just three components: graduation rate, percentage of students receiving Pell grants, and affordability (the inverse of cost).
The University at Albany comes in at a respectable 129th.
That showing depends on how the various factors are weighted, however, because UAlbany does not do as well given any of the components separately: 299th in graduation rates, 535th in Pell grants, and 277th in affordability.
The greater oddity is that none of these components indicate the quality of instruction offered by the institution. However, they might be as good a thing to base a decision on as alumni giving rates, which is a major component of the usual rankings.
[ add comment ]
( 2322 views ) |
[ 0 trackbacks ]
|
permalink
---
Up until just a moment ago, it did not even list it as a possible interpretation of
the acronym HPC
.
[ add comment ]
( 2189 views ) |
[ 0 trackbacks ]
|
permalink
---
Read More...
[ add comment ]
( 1853 views ) |
[ 0 trackbacks ]
|
permalink
---
<<First <Back | 14 | 15 | 16 | 17 | 18 | 19 | 20 | 21 | 22 | 23 | Next> Last>>